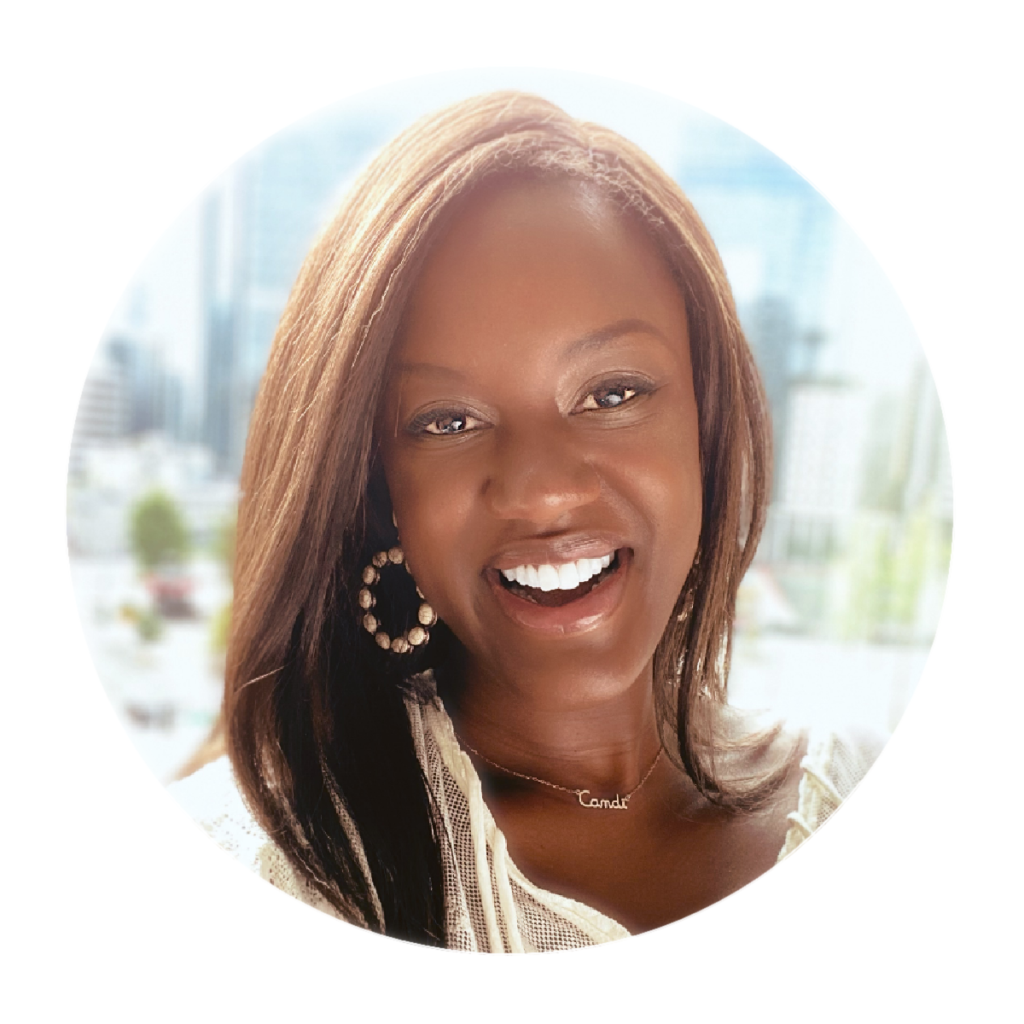 Welcome friend. You have arrived at OHM studio's Living On-Brand blog. I'm Candi, creator of On Her Mission and I'm thrilled you stopped by. Around here, we explore topics that help entrepreneur gals succeed. To discover the three secrets for navigating transitions like a boss, read on below.
---
Hello, fellow entrepreneur gal.
In this Savvy Studio Read, we're going to dive into a highly-relatable topic that is undeniably a universal human experience:

the life transition.
Lately the art of navigating significant transitions has been top of mind because I'm personally in the midst of one. In October of 2021 my daughter was born and #mompreneur now also included me —Not surprisingly, life has been a whole new bag of beans since. As a new mama bear and digital solopreneur, I believe holding the space for this particular conversation is vital —especially in our post-pandemic, trend-driven world where adaptability has skyrocketed as an essential skill to hone.
Since transitions are deeply personal and unique to each individual, let's move forward on this feature-worthy theme by focusing on you and your individual experience with transition.
Ready for it?
Let's go.
First, take a moment to think back to your last profound, life-changing shift that impacted your world. For work life transitions, this could be completing a program, starting a completely fresh venture or switching up your existing offers. On the personal side, this transition could be centered around relationships, family, relocating to a new place, or any other occurrence that created a deep impact in your life.
Got something in mind?
Good.
Now, once you have a transition in mind, ask yourself:
Was this transition planned or unexpected?
How did you feel while you were in the midst of this transition?
Why did you feel that way? What were the factors involved?
What did you learn from the experience?
Did (or will) your takeaways influence future decisions?
Ultimately, the goal of this mini-brainstorm is to identify and extract the most meaningful (and actionable) lessons from your experience that you can use to guide you moving forward. Below, I've shared the three top takeaways that have helped me the most during a transition for work and all other parts of life.
Life Audits are Your Secret Weapon | Life Audits are an amazing and unbelievably powerful practice. In a nutshell, a Life Audit is a structured exercise that gives you the chance to deeply assess how you spend your time and energy. They can be done in a workshop setting, or DIY-style at your own pace. The key is to truly carve out the time to audit every facet of your life honestly and with complete focus. During a transition, the timing for conducting a Life Audit is ideal because if you're moving forward into something new, you'll need to make space and time for whatever that is. Admittedly, in the past, my younger self has definitely been guilty of running full speed from project to project, client to client, partnership to partnership —oftentimes not pausing to audit, assess and move forward into new endeavors with intention. While I continued to deliver quality work, the quality of care I delivered to myself diminished. Over time, this created a feeling like life was running me and I was not running life. What makes transitions particularly tricky is that without intention, it's easy to get swept away by the priorities of others. Life Audits can help in avoiding the trap of feeling fuzzy and overwhelmed, to feeling more confident and navigating life with focus.
Good Company is Non-Negotiable.
"The key is to keep company only with people who uplift you, whose presence calls forth your best." —Epictetus
I have always been a big believer that company you keep is always a strong influence on your overall mood, performance and ultimate success. Over the years, I have come to realize that during times of transition, this belief is 100% amplified because there is nothing like having solid support when moving through change. Now, good company can come in many forms and in this context, it's important to identify the folks that make you feel supported no matter where you are on your journey —at any given point in time. As an entrepreneur, I personally love intentional communities and gatherings specifically focused on leadership and personal growth. Specifically, I'm talking about people that love to gather for masterminds, goal sessions and outcome-oriented workshops. I realized in my early 20s that folks who love these types of gatherings are my crew. Over the past 15 or so years, these settings have been instrumental in helping me find clarity and stay motivated during times of change. For my fellow entrepreneur gals out there, the ideal support circle could look completely different. So, with this mind, I encourage women on a mission everywhere to discover and know what good company looks like for you.
Your Boundaries are Your Prerogative
Boundaries. Boundaries. Boundaries.
This is one of those things that I feel as though we all know is important, yet for some reason, we can never hear it enough. At the top of this read we kicked things off by talking about the advantages of the Life Audit and how it can bring clarity to how you have been or want to spend your time. Life transitions can mean that at the end of it all, your days may look very different and the things you once allocated time/energy for may no longer make sense or even be possible. When it comes to boundaries, the lesson I have learned so far is twofold: (1) —It's important to set and hold boundaries without guilt, and (2) —boundaries need to be updated as life evolves. Today, my strategy for navigating any transition includes setting boundaries that allow for the smoothest shift possible. I have to say, this approach has been a true game-changer during a variety of life shifts including living overseas, taking on new ventures, and becoming a mum. As I move forward through life's changing seasons, I've made a habit of checking in with myself to ensure that my boundaries align with the new reality I'm now living. So with boundaries now fresh on your mind, what do yours look like right now?
The Wrap Up:
Now that we've covered all three takeaways, let's review.
The Three Things Every Entrepreneur Gal Going Through a Biz/Life Transition Needs to Hear —and never forget are:
No. 1 —Life Audits are your secret weapon for uncovering your next steps.
No. 2 —Good company is non-negotiable. Period.
No. 3 —Your boundaries are your prerogative and help you live your best life.
…and that's a wrap.
Before we sign off, I would love to know, did you find this Savvy Studio Read insightful?
Feel free to drop us a line at OHM Instagram and let us know.